Brutus the Grizzly Bear while filming aerial shots for the NatGeo production on Grizzly Bears.
Brutus weighs in about 800 pounds and is an ambassador for Grizzly Bear preservation.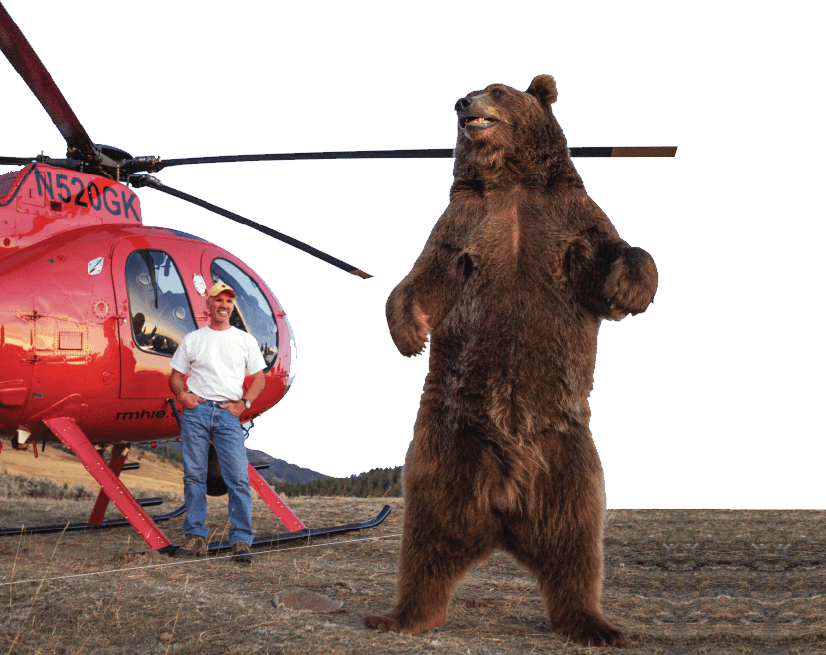 Our camera platform is the ever-so-smooth MD520N helicopter. It is among the quietest, safest, and latest technology, helicopters in the world. As a result of it's quiet and smooth flight characteristics you can get that shot of subjects that are noise sensitive without the noise and vibration issues associated with two-bladed systems.