Highlight of Our Trip

Our flight was absolutely incredible with some of the most beautiful scenery one could hope to see in a lifetime. We spent several days hiking in Glacier National Park, and though the views were stunning, they didn't compare to what we saw from the air. If you have a smaller party, I highly recommend the helicopter ride. It's just a different experience. Thanks so much to Glacier Aviation Services for accommodating us with our last-minute booking. We highly recommend booking a tour with them!
Ian D | Tripadvisor Review | June 3, 2022
AMAZING

Unbelievable trip! Gary and Doug went out of their way to make it happen after having weather issues. The valley is so lucky to have a service like this to show everyone the view from the air!
Tessbugpoo | Tripadvisor Review | June 19, 2022
Helicopter Tour

Super nice people that made our experience great. We ended up having to change days because of the weather and they were super accommodating. Loved the trip.
Mary S | Tripadvisor Review | June 22, 2022
Spectacular Views and Service!

I felt like I saw more of Glacier Park by flying over it than when I drove through it. Excellent service and a comfortable ride. Spectacular views from the helicopter!
Jacqueline S | Tripadvisor Review | June 22, 2022
Amazing Adventure

This was an amazing experience. Scott our pilot was very informative. We got to see the park from a very different perspective. Go early in the day as the sky is very clear and there is less turbulence.
Robbieh364 | Roanoke, VA | Tripadvisor Review | June 27, 2022
MUST DO!

Wow…just Wow! Without a doubt the BEST helicopter tour I have ever experienced.Thank you Glacier Aviation Services for being the "cherry on top" of my Glacier National Park tour. The red jet helicopter was fantastic. The professional, and educational commentary from the pilot/guide was phenomenal. I plan on returning and another air tour here will be my first booking.
Nannette N | Tripadvisor Review | June 28, 2022
Gorgeous Aerial Views of Glacier

My helicopter flight with Glacier Aviation was out of this world extraordinary!! Prior to the flight, I was uncertain given that it's a pricey adventure. As soon as we got to the mountains, I knew I made the right choice. From snow caps to vivid green valleys, avalanches to waterfalls, It's a once in a lifetime opportunity. If you can do it, don't miss it!!
Jennifer E | Katy, TX | Tripadvisor Review | June 28, 2022
Bucket List for Sure!

You can't get a better view of Glacier Park and the surrounding areas. As a 5th generation Montanan we're always getting breathe taking views of this great state! But this tour takes the prize. It's hard to take photos because you're constantly taking it all in. We loved our pilot because he was friendly and had so much knowledge of the area. This is a bucket list item for sure.
Matthew M | Tripadvisor Review | July 1, 2022
Great Crew and Great Equipment- Great experience!

The Glacier team was great to work with. Great modern equipment that was in great conduit. The pilot was very skilled and knowledgeable of the area. The ride was smooth and the views were great. I've taken the 1/2 hr – I wish that we could have done the full hr flight.
Randy P | Tripadvisor Review | July 11, 2022
Was Everything and More Than Described

This was the highlight of our trip. Doug and Gary are quite a team and they exceeded our expectations. Will do again, super tour.
Billawp } Scottsdale, AZ | Tripadvisor Review | July 15, 2022
Helicopter Tour of Glacier National Park

The pilot was superb. We had total confidence in his skills and he was a knowledgeable guide. Answered questions and pointed out highlights. The views on this trip will leave you speechless. The helicopter is amazing. This flight is well worth the money and made our trip to Glacier Park an unforgettable experience. Highly recommend them.
Matthew K | Trip Advisor Review | July 21, 2022
One Hour Tour Over Glacier National Park

The flight was breathtaking. Gary is a very skilled pilot with a wealth of knowledge about the area. Highly recommend the hour tour. Doug took care of us before & after the flight. These brothers make a fantastic team!
CBgurley | Rutherfordton, NC | Tripadvisor Review | July 22, 2022
Great Experience

Great way to see parts of Glacier you can't see on foot. Smooth and comfortable ride. Reservations were easy to make and the instructions for the day of flight were clear. So glad we did it for our daughter's graduation surprise adventure!
Wendy S | Tripadvisor Review | July 22, 2022
Incredible Views

If you want an incredible view of Glacier National Park and surrounding areas this is your stop. Pictures don't do the ride justice. Must see it in person. Very professional and knowledgeable about every mountain peak and valley along the trip. I highly recommend Glacier Aviation Services for an enhanced experience.
Courtney M | Tripadvisor Review | July 24, 2022
Amazing Experience

We had a great time flying with Glacier Aviation Services and we highly recommend them! Ramsay is awesome and we would give him 6 stars if we could!
Jordan H | Tripadvisor Review | July 28, 2022
Amazing Tour From The Sky

Ramsey was a stellar pilot! The flight was smooth from take-off to landing. Ramsey hit all the highlights and was a great 'tour guide' from the sky! The views were spectacular, a completely different experience from the ground. This is a MUST SEE when visiting Glacier.
Nickole A | Tripadvisor Review | July 31, 2022
Amazing Experience

Where do I start, from booking our flight to receiving updates was very easy.
Gary was extremely helpful. The location was easy to find.
We chose the one-hour Cessna flight. Scott our pilot was wonderful, the flight was very smooth.
Scott absolutely loves what he does, and it shows in his enthusiasm and knowledge of Glasier National Park and the surrounding area.
Seeing Glasier from the air is a must-do. You will not be disappointed.
All the staff were incredible, we have some memories that we will talk about for a very long time.
Thank you.
Paula W | Tripadvisor Review | August 2, 2022
Wife's 50th Birthday Over Glacier

Bought this for my wife's 50th Birthday Present, she has never been flown in a helicopter. Gary was our pilot, his staff was super friendly seem more excited than wife to give a new experience for someone. At first, doing all line with only one phone call was different, I follow all the steps and it worked seem less. The flight from take-off was awesome within a few minutes you are on top of the world. My wife's SMILES were priceless!!! Best way to see Glacier! A must-do!
BBF | Post Falls, ID | Tripadvisor Review | August 3, 2022
Beautiful Views
The hour helicopter ride included beautiful views of mountains, glaciers, lakes, rivers, and towns in the area west and south of Glacier National Park – all described and named for you by your pilot. Ramsay did a fantastic job letting us know what we were looking at and keeping us safe on our flight. The entire process was very organized, which was greatly appreciated. Read closely on the website where the tour will be taking you- they do not go into the very busy park areas like Logan Pass or Many Glacier. You can see the Canadian Rockies in the distance and Lake McDonald in different portions of the flight. It was a beautiful experience.
Krystina C | Tripadvisor Review | August 12, 2023
Majestic Views

What an amazing experience, so majestic! We celebrated our 30th Anniversary by flying over Glacier. We highly recommend Gary our pilot, we loved every bit of it.
Wendy C | Tripadvisor Review
Our 25th Anniversary Cross Country Trip

Beautiful and amazing views! We would highly recommend this experience of a lifetime. We then drove going to the sun with an entirely new perspective.
Stephanie L | Tripadvisor Review | August 31, 2022
Amazing Experience!

Fantastic flight and the weather was perfect. Scott and Gary made it so memorable. Very knowledgeable. It was obvious how much they love Montana, their passion of flying and sharing the beauty of this area.
Bryan R | Zionsville, PA | Tripadvisor Review | May 15, 2023
Worth Every Penny!

Gary was a great pilot! Very knowledgeable and showed us great views even in the off season! We had the best day and a great flight.
Shannon D | Allentown, PA | Tripadvisor Review | March 28, 2023
Wow! Beautiful World!

This was an awesome time! My husband and I went just a few days ago (In October) and the weather was gorgeous. Our pilot was fantastic and very knowledgeable of the area. The views are spectacular. One of our trip highlights for sure! This is a must-do! I get kind of nervous about flying but the entire experience was worth it and the flight was very smooth.
Nevanita813 | Land O Lakes, FL | Tripadvisor Review | October 9, 2022
Amazing 60 Minute Helicopter Ride

We did the 1-hour helicopter tour. It was amazing!!! Easy to book, professional, friendly, and very knowledgeable about the area. We had a wonderful hour ride. I highly recommend Glacier Aviation.
VM | Cleveland, OH | Tripadvisor Review | September 1, 2022
Amazing, Safe and Fun
We got some great photos, and it is a memory of a lifetime.!
Gary was an amazing pilot and we appreciate his patience and kindness there is not many people left like him in this world. God bless him and we will definitely do this again
Elena S | Tripadvisor Review | August 29, 2022
1/2 Hour Helicopter Tour of Glacier Area

We did the 1/2 hour helicopter tour and it was AMAZING – well worth it. It was my husband, myself and our 17-year old son. Our pilot Ramsay was exceptional in his flight skill and knowledge of the area and was very friendly. Would highly recommend this!
Louise M | Tripadvisor Review | August 17, 2022
Highly Recommend!

We had a fantastic time flying with Glacier Aviation Services, and our gracious pilot pointed out many landmarks and points of interests. His flying was skillful and steady. He was professional, cordial as was his ground assistant. The views were spectacular! We highly recommend the 1-hours tour, and well worth the money.
Ladybug3939 | Fort Worth, TX | Tripadvisor Review | Augus 22, 2022
A Magical Experience

"Gary is a wonderful pilot and guide! We had such a magical experience and the photographs I took on this flight are absolutely epic! If you looking for something fun, adventurous and romantic to do – look no further!"
Sarah Tonn | Canada | Yelp Review | May 19, 2021
---
WE FLY STATE-OF-THE-ART HELICOPTERS AND AIRPLANES!
We operate the MD 520 Notar which is our state-of-the-art, eco-friendly helicopter and we also operate the Cessna 207 and the Commander Jet Prop. The Cessna 207 "air limo" seats up to 7 passengers and the MD520 seats up to 4 passengers. The Commander can seat up to 8 passengers. While these aircraft can carry the respective passengers the passenger weights have to be within acceptable limits.
We specialize in perfecting the aerial tour adventure. As aerial film specialists, we know the places, times and that special light that creates those jaw-dropping aerial scenes on TV. So, when we create the perfect aerial flight we head for those places that others don't go.
We fly the latest model and most advanced technology helicopter in the region. We pride ourselves in being good aviation stewards and are considerate of others' experience in the area so we don't fly in those areas that impact visitors with aircraft noise, like Logan Pass Visitor Center. For more reasons to book your tour with us
here are 10 more good reasons.
We recommend booking your flight online. You can make a reservation online right now by going here.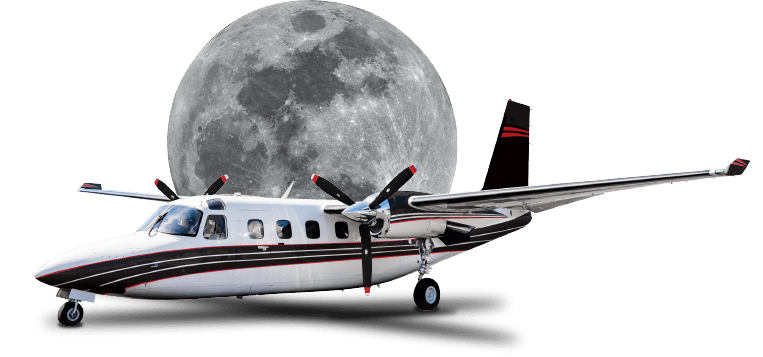 In Service Now
We are excited to announce that we added to our fleet a 350 mph, 8 passenger, air-conditioned Jet-Prop Commander!
There are several ways to fly:
Private Customized Helicopter and Airplane Flights
Half Hour Helicopter Tour [Not Available in Plane]
Description - During this tour on departure you will see the verdant Flathead Valley as we climb towards the imposing Great Northern. We fly right through Bad Rock Canyon past Hungry Horse where you will see panoramic views of the Hungry Horse Lake Valley and the 34-mile-long Hungry Horse Reservoir, panoramic views of Lake McDonald and Glacier National Park, as well as distant views of the largest wilderness area in the Continental United States. As we approach Great Northern, we fly within hundreds of feet of Stanton and Grant Glaciers all the while you will see the imposing Continental Divide to the east. The towering peaks of the 10,142-foot Mt. Stimson, the 10,052-foot Mt. Jackson, and the 9,376-foot Mt. St. Nicholas are in constant view. On return you will see views of Whitefish Ski Mountain, Whitefish, and Whitefish Lake, as well as we head back to the airport.

One Hour Helicopter or Airplane Photo Flights
Description – Photo flights are different than tours in that there is no established standard path, so to speak, for the flight. It is a discretionary flight on the part of the pilot as to where you will go for the best scenic photos. If you have specific scenes that you want to photograph, subject to acceptable weather and flight regulations, we can go. Since the flight you select is limited to time, your pilot will not go so far that the flight cannot be completed timely. Generally, during these flights on departure you will see such sights as the verdant Flathead Valley, Flathead Lake, Mt. Aeneas the Swan Range, the Jewel Basin with its many alpine lakes, like Pilgrim and Three Hawks Lakes which are classic 'cirques', panoramic views of the Hungry Horse Lake Valley, close-up views of the Stanton and Grant glaciers, Mt. St Nicholas, Mt. Stimpson, Mt. Jackson and other iconic geographical features. If there are specific features you would like to photograph let your pilot know in advance so he can factor it into your flight, providing your intended destination can be conducted within the length of your flight and weather permits it. You should make the reservation clear when booking to alert us.


To book one of these amazing flights please contact us here or if you need other information please contact us here here and you will receive an immediate email response.
Give the Gift of Flight Adventure
This is the ultimate Thanksgiving, Christmas, wedding, anniversary, birthday, Father's Day, Mother's Day, Valentine's Day, Independence Day, or just being alive day gift.
Some of the Iconic Sights on Your Flight
Mt. Grant and Grant Glacier
Hungry Horse Reservoir
Continental Divide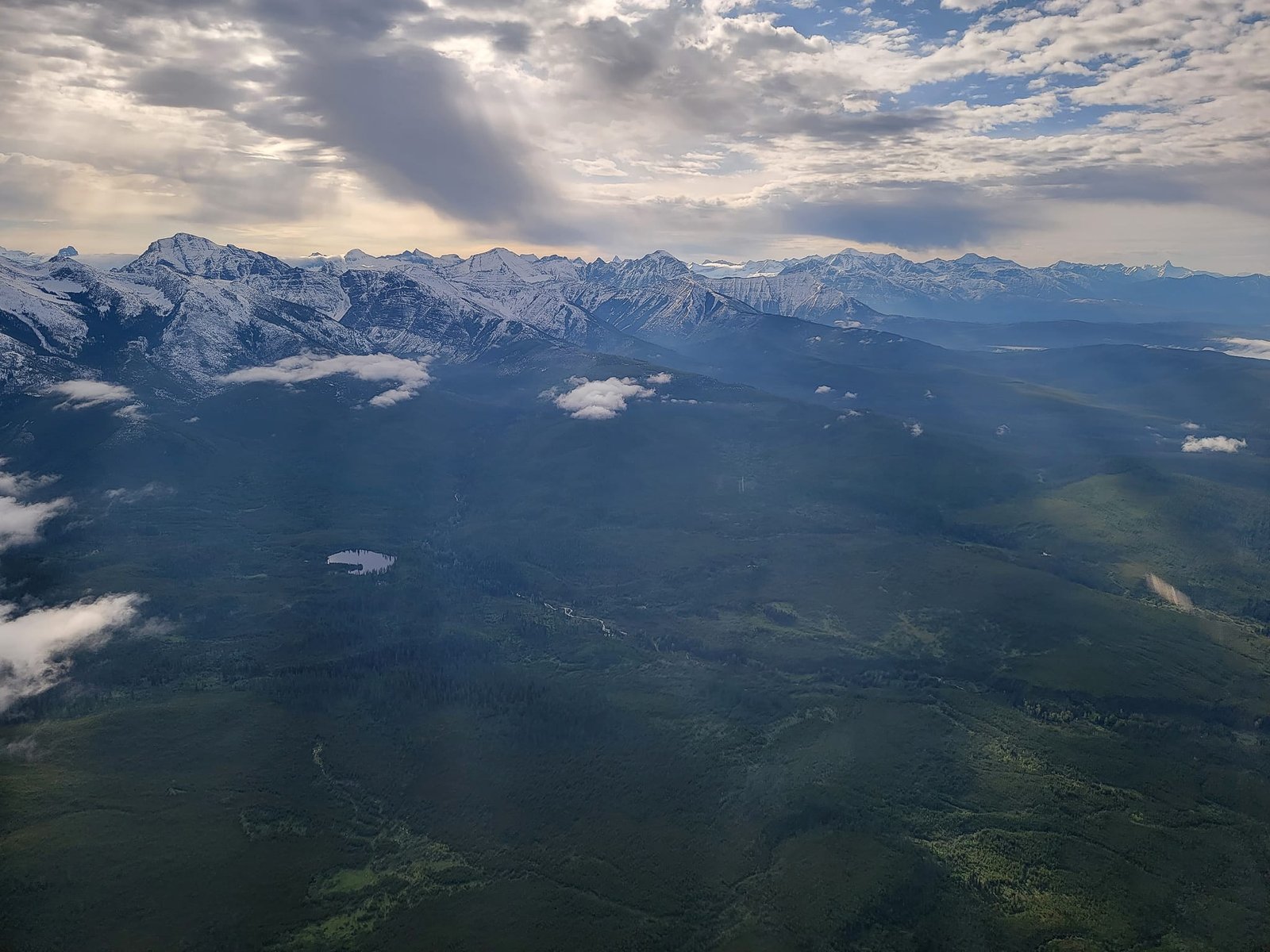 Swan Range