WE FLY STATE-OF-THE-ART HELICOPTERS AND AIRPLANES!
We operate the MD 520 Notar which is our state-of-the-art, eco-friendly helicopter and we also operate the Cessna 207 and the Commander Jet Prop. The Cessna 207 "air limo" seats up to 7 passengers and the MD520 seats up to 4 passengers. The Commander can seat up to 8 passengers. While these aircraft can carry the respective passengers the passenger weights have to be within acceptable limits.
We specialize in perfecting the aerial tour adventure. As aerial film specialists, we know the places, times and that special light that creates those jaw-dropping aerial scenes on TV. So, when we create the perfect aerial flight we head for those places that others don't go.
We fly the latest model and most advanced technology helicopter in the region. We pride ourselves in being good aviation stewards and are considerate of others' experience in the area so we don't fly in those areas that impact visitors with aircraft noise, like Logan Pass Visitor Center. For more reasons to book your tour with us
here are 10 more good reasons.
We recommend booking your flight online. You can make a reservation online right now by going here.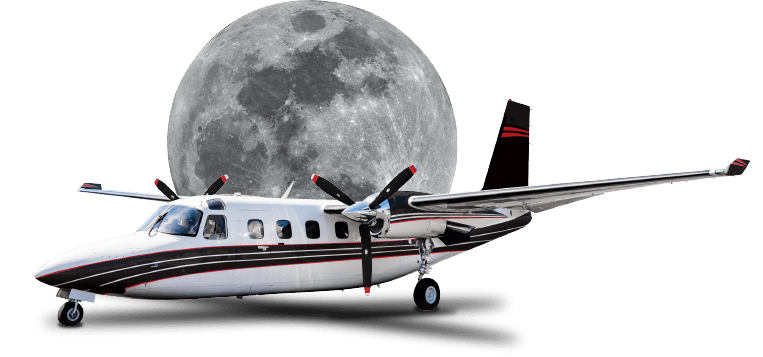 In Service Now
We are excited to announce that we added to our fleet a 350 mph, 8 passenger, air-conditioned Jet-Prop Commander!
There are several ways to fly:
Private Customized Helicopter and Airplane Flights
Half Hour Helicopter Tour [Not Available in Plane]
Description - During this tour on departure you will see the verdant Flathead Valley as we climb towards the imposing Great Northern. We fly right through Bad Rock Canyon past Hungry Horse where you will see panoramic views of the Hungry Horse Lake Valley and the 34-mile-long Hungry Horse Reservoir, panoramic views of Lake McDonald and Glacier National Park, as well as distant views of the largest wilderness area in the Continental United States. As we approach Great Northern, we fly within hundreds of feet of Stanton and Grant Glaciers all the while you will see the imposing Continental Divide to the east. The towering peaks of the 10,142-foot Mt. Stimson, the 10,052-foot Mt. Jackson, and the 9,376-foot Mt. St. Nicholas are in constant view. On return you will see views of Whitefish Ski Mountain, Whitefish, and Whitefish Lake, as well as we head back to the airport.

One Hour Helicopter or Airplane Photo Flights
Description – Photo flights are different than tours in that there is no established standard path, so to speak, for the flight. It is a discretionary flight on the part of the pilot as to where you will go for the best scenic photos. If you have specific scenes that you want to photograph, subject to acceptable weather and flight regulations, we can go. Since the flight you select is limited to time, your pilot will not go so far that the flight cannot be completed timely. Generally, during these flights on departure you will see such sights as the verdant Flathead Valley, Flathead Lake, Mt. Aeneas the Swan Range, the Jewel Basin with its many alpine lakes, like Pilgrim and Three Hawks Lakes which are classic 'cirques', panoramic views of the Hungry Horse Lake Valley, close-up views of the Stanton and Grant glaciers, Mt. St Nicholas, Mt. Stimpson, Mt. Jackson and other iconic geographical features. If there are specific features you would like to photograph let your pilot know in advance so he can factor it into your flight, providing your intended destination can be conducted within the length of your flight and weather permits it. You should make the reservation clear when booking to alert us.


To book one of these amazing flights please contact us here or if you need other information please contact us here here and you will receive an immediate email response.
Give the Gift of Flight Adventure
This is the ultimate Thanksgiving, Christmas, wedding, anniversary, birthday, Father's Day, Mother's Day, Valentine's Day, Independence Day, or just being alive day gift.
---
Some of the Iconic Sights on Your Flight
Mt. Grant and Grant Glacier
Hungry Horse Reservoir
Continental Divide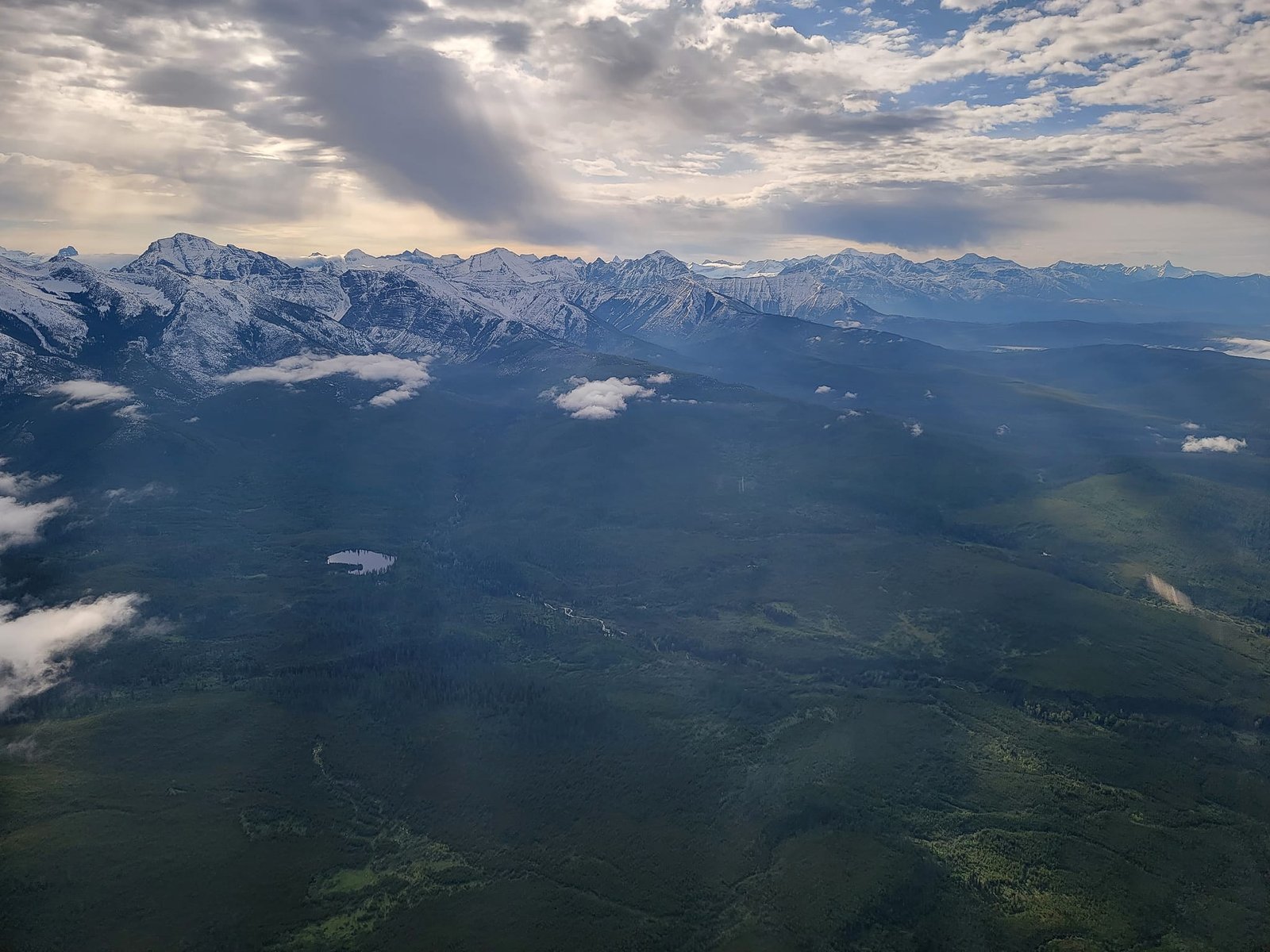 Swan Range